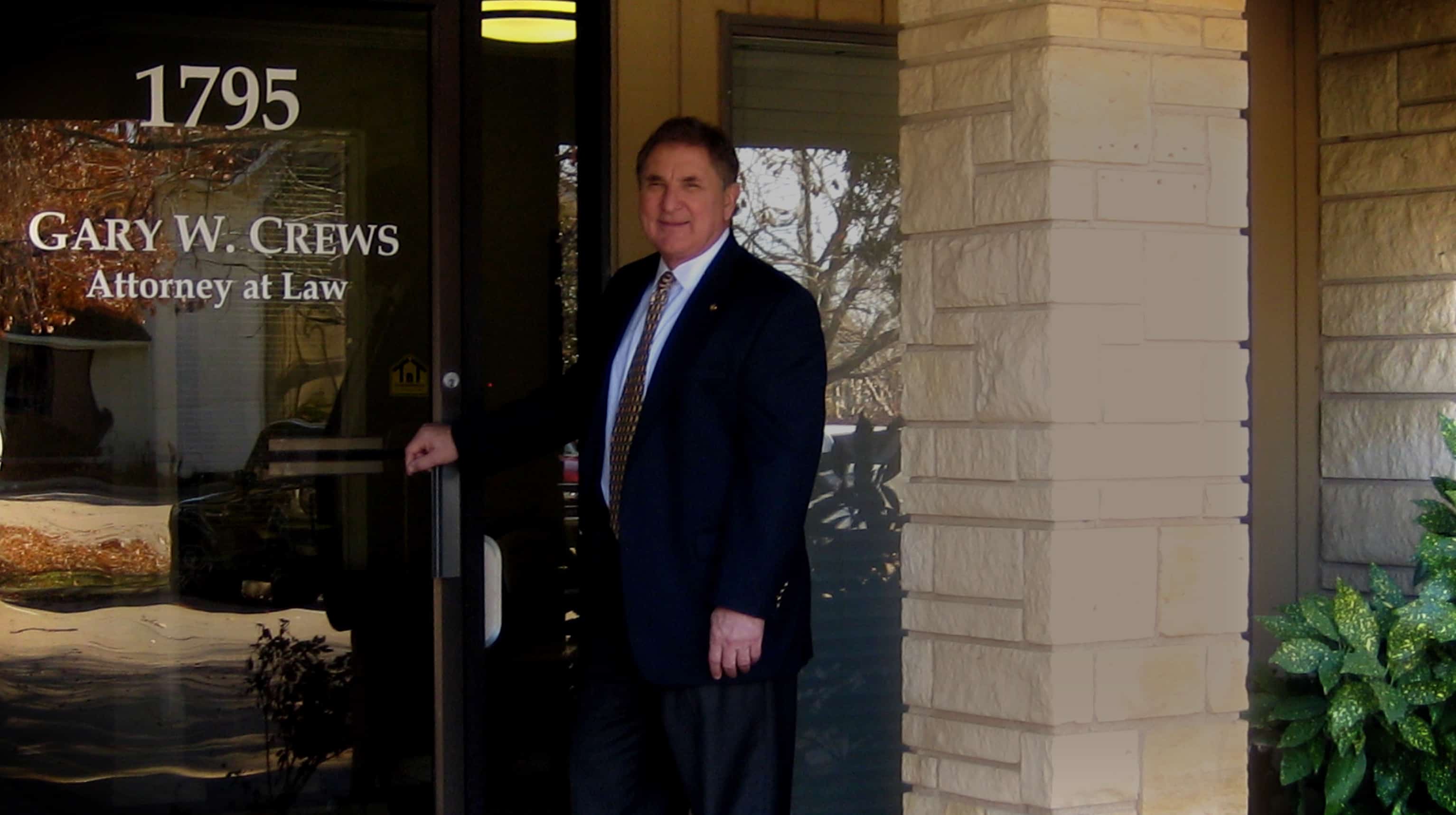 04 Sep

Probate Attorney Tulsa | Gary Crews Law
Probate Attorney Tulsa | Gary Crews Law – Questions? Contact us here!
If you're in Tulsa or the surrounding areas, we invite you to work with Gary Crews probate attorney Tulsa. With years of experience, the team here will be able to provide you with top-notch legal services that you won't be able to find elsewhere. We focus on establishing a strong relationship with each of our clients so that we know how to help them get the results that they want.
Probate is a comprehensive process by which an individual arranges for the transfer of his or her assets after their death. Our probate attorney Tulsa team has a plethora of experience handling every kind of probate situation.
We guarantee each of our clients that we will do all that we possibly can to bring them great results.  If you're looking for a probate attorney, come work with our probate attorney Tulsa team. We believe that having a skilled and experienced probate attorney can be indispensable. Here are just a few reasons you should consider working with us:
Probate Law Can Be Confusing
Losing a loved one is a difficult process all in itself, so no one wants the weight of having to deal with confusing probate law. Hiring us as your probate attorney Tulsa team will keep you from having to try and figure everything out on your own. With our years of experience, we'll be able to efficiently guide you through the process and answer any questions that you might have.   
Avoid Family Conflict
When dealing with estates, conflict can often become an issue. When a professional probate attorney isn't calling the shots, the process can become overly complicated. Multiple family members might be trying to manage the process at the same time and things can easily be missed. Only a professional probate attorney can quickly and confidently navigate the process, thus increasing the odds that you will receive satisfactory results than if you or your loved ones tried to go at it alone.
Additionally, if one family member is managing the process, blame could be shifted to them if things don't go as planned. This could result in a lot of unwanted tension and conflict in the family that could have been avoided by taking the time to hire a professional probate attorney that is already well versed in the probate process.
Our probate attorney Tulsa team can handle the situation so that you and your loved ones don't have to. We want to make the process as smooth and seamless as possible for both you and your family. We do everything that we can to help you and your family throughout this process by bringing you a professional and quality service. We get the job done to the best of our abilities!
Don't Overpay
When dealing with the debts of a loved one that has passed away, you might need to present legal documents that prove to the creditors that the person who held the account has indeed passed away. Our probate attorney Tulsa team knows that in these kinds of situations it can be really easy to accidentally overpay, underpay, or pay via an incorrect method.
When taken care of by a professional, you save yourself a lot of time and headaches by not having to try and figure all of the details out on your own without any kind of support from a professional legal team.
Our probate attorney Tulsa team have gone through the probate process countless times and know all of the ins and outs of taking care of these situations. We make sure that our clients are confident in and fully satisfied with the services that we provide.
We ensure that we are through every step of the way. We have systems in place that help make the process orderly and effective. You can have confidence when you choose to work with us as your probate attorney Tulsa team. We love what we do and this comes through strong in the way that we do our work!
Avoid Lawsuits
Unfortunately, the probating process can often result in lawsuits when family members do not agree with the process in place. Lawsuits are extremely time consuming and can cost thousands. Not only this, but they are taxing mentally and emotionally as well. When things are convoluted due to a family member trying the manage the process, lawsuits become far more likely.
Our probate attorney Tulsa team wants you to have the smoothest probating process out there. That is why we always recommend that you seek professional help as you are dealing with the probating process.  Having a trained and certified lawyer working with you is the best way to avoid all of the messiness of a lawsuit.
Because a lawyer is trained in the procedures and steps that are necessary, they can go through the process in an orderly fashion that ensures that everything is going the way that it is supposed to. Our probate attorney Tulsa team has dealt with numerous probate cases and knows how to minimize the likelihood of any kind of lawsuit.
We work with you and make sure that you and your loved ones understand the steps that we are taking to assist you. When you have questions, our probate attorney Tulsa team is always ready to stop and explain things to you before we move on. If you aren't satisfied, our team isn't satisfied. We make sure that we prioritize your priorities so that we can get the kind of results that you are looking for every time.
We hope that you have learned a little bit more about the probating process, and how beneficial it can be to have a professional legal team fighting on your side. Remember, if you or your loved ones are in Tulsa and the surrounding areas, our probate attorney Tulsa team would love to go to work for you! Please feel free to reach out to us with any questions that you might have about the probating process.