Your Trusted Estate Planning Attorney
We believe that hiring an estate planning attorney that truly knows Oklahoma estate law is something that everyone should think about sooner than later. Sound estate planning not only protects your financial and physical assets; it also protects your family during a time of grief and loss. Losing a loved one is difficult, and dealing with financial uncertainties while going through the grieving process can feel like an unbearable burden.
Experienced Estate Planning Attorneys in Tulsa
Everyone has an estate and everybody should think about its future. Your estate consists of real and personal property that may be distributed through a trust or a will.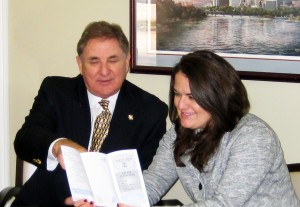 Real property is real estate such as your home or land. Personal property is things such as bank accounts, retirement accounts, automobiles, household items and life insurance policies. You don't have to be juggling millions to be concerned about the future of your estate.
A strong estate plan will aim to preserve the maximum amount of wealth for your intended beneficiaries. Our areas of estate planning are:
Call us at (918) 493-3360 or contact us with any Oklahoma estate law question or to schedule a consultation.