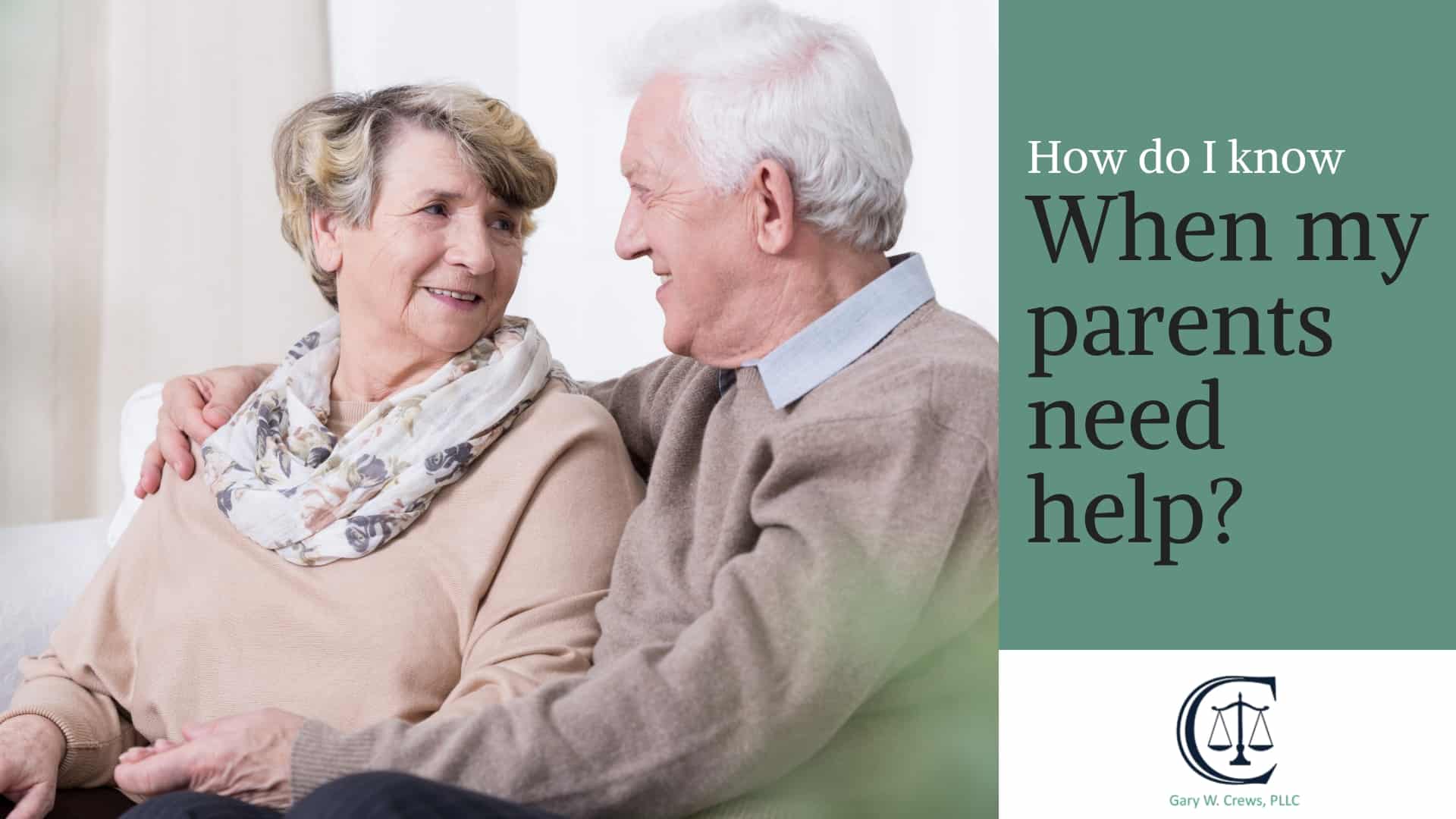 18 Sep

How Do I Know When My Parents Need Help?
Is it time to step in?
As people age, their needs and abilities change.  Adult children of aging parents may notice that mom or dad is having difficulty with their finances, driving or personal hygiene.  We all want to support our older loved one's desire to live independently, even when we have concerns about their safety.  But how do we know when it's time to step in?
Assessment is a full review of a person's mental, physical, environmental and financial condition to determine their ability to remain safely independent.  It identifies risks and helps determine options to reduce them.
Physical Health
Have they been diagnosed with any chronic diseases such as diabetes, high blood pressure, arthritis, emphysema, bladder problems, heart disease, stroke or cancer?  Do they have vision problems, excessive weight issues or difficulty walking?
Mental Health
Have they been diagnosed with any mental health disorder such as depression, anxiety, psychosis, Alzheimer's or other forms of dementia?  Do they show signs of confusion, memory loss, disorientation or isolation, mood swings, sadness, loneliness?
Medications
What medications are they currently using and what is the dosage?
Daily Living Skills
Are they able to dress, bathe, use the toilet, climb the stairs, use the phone, prepare meals, do housework, yard work, and drive safely?
Safety
Do they have smoke alarms and fire alarms and can they dial 9-1-1?
Finances
Can they live on their current income and will they be able to meet future needs?  Do they pay their bills on time?  Do they make impulsive purchases?  Do they have a Will, Living Trust, Power of Attorney, Living Will?
Assessment
Assessment can help lead to problem-solving and allowing the parent to remain independent longer.  It will also result in fewer accidents and illnesses and provide a higher quality of life.  Learning to assess their needs will make it easier to know when and how to offer help. Addressing items such as estate planning or a power of attorney can make things simpler in the future.
Let Us Help You
At Gary Crews Law in Tulsa, Oklahoma, we focus on helping you make the best decisions. Whether it's preparing for elder care, estate planning, or other legal help, we are here for you. Call (918) 493-3360 today for your free consultation with our friendly, professional staff. We are here to help!