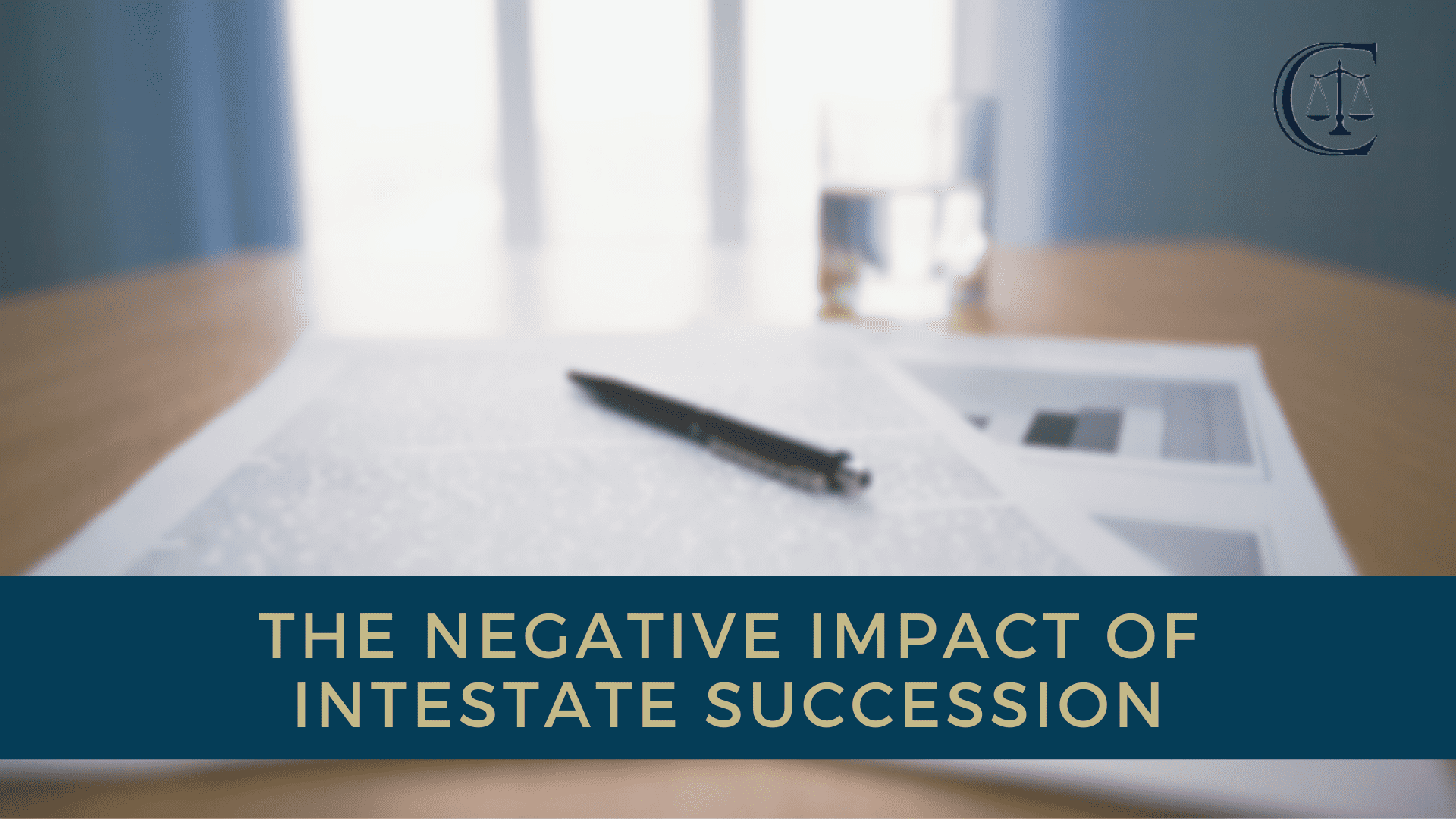 17 May

The Negative Impact of Intestate Succession

When a person dies without leaving a will, the probate process of distributing their assets is known as intestate succession. This can have some very negative consequences for the loved ones of the Decedent.

In this blog post, we will discuss what intestate succession is, and highlight some of the problems that can arise.
What is Intestate Succession?
Intestate succession is the probate process of distributing a person's assets when they pass away without having left a will.
Under intestate succession, depending upon the circumstances, the Decedent's assets will be split between their spouse and their children.
If the Decedent did not have a spouse or any children, their assets will be distributed to their parents. If the Decedent's parents are also deceased, their assets will be distributed to their siblings.  If the Decedent does not have any surviving siblings, their assets will be distributed to their closest relatives.
Potential Problems With Intestate Succession
One of the biggest problems with intestate succession is that it can lead to family disputes. When a person passes away without leaving a will, their loved ones are often left to argue over who should get what and who should represent the estate in the probate process.
This can cause a lot of bad blood between family members, and can even lead to expensive litigation. The court will have to step in and make decisions about how the Decedent's assets should be distributed.
Another problem with intestate succession is that it can result in the Decedent's assets being distributed to people who they may not have wanted to receive them. For example, if the Decedent was single, their assets may be distributed to their estranged children or other estranged relatives.
Fortunately, there are ways to prevent and avoid intestate succession upon your passing.
How to Avoid Intestate Succession
The best way to avoid intestate succession is to have a valid Last Will & Testament in place. A will allows you to decide how your assets will be distributed when you pass away and can help to avoid family disputes.
If you don't have a will, your loved ones may have to go through the confrontational process of intestate succession, which can be complicated and stressful.
It's also important to keep your will up to date. If you make any major changes in your life, such as getting married or having children, you should update your will accordingly.
Although intestate succession can be a complicated and stressful process, it's important to be aware of it and take steps to avoid it if possible.
If you have any questions about intestate succession or would like to learn more about how to avoid it, please contact our experienced estate planning team!