28 Sep

Probate Lawyer Frequently Asked Questions

A probate lawyer is something that many people are unfamiliar with until they need to hire one for themselves. Probate lawyers may also have the title of estate lawyers. They are responsible for walking both the executor of a will and it's beneficiaries through the process of settling the estate of a deceased loved one. Because this is such a trying time, it is wise to gain knowledge on what a probate lawyer both can and cannot do during the probate process. 

Hiring a probate lawyer is an important part of honoring the wishes of the deceased by executing their will properly. Today, we will address several probate lawyer frequently asked questions. By answering questions surrounding the topic of probate law, we hope to give you a better insight into why hiring a probate lawyer during the probate process is so crucial.

What exactly does a probate lawyer do? Why can't you handle the probate process by yourself? Do you still need to hire a probate lawyer when there is an official will in place? These, as well as other questions, will be answered in this post. 
What is Probate Law?
Before we can dive into what a probate lawyer is, we must establish a basic understanding of probate law. Probate law typically refers to the process of determining the validity of the will of the deceased. The probate process includes settling the remaining debts of the deceased. It also involves distributing the remaining property to the beneficiaries of the will.
Depending on the state of the property and affairs of the deceased upon death, the probate process can be highly involved and complicated. However, if the deceased had their affairs in order before death, the probate process can be simple. In some situations, probate is not necessary. However, a probate lawyer should be the person who determines if probate is necessary or not.
Probate is often the very best way to ensure that your loved one's wishes are met upon their passing. Probate law is a complex process. However, with the assistance of an experienced probate lawyer, this process can be smooth and uncomplicated.
What Does a Probate Lawyer Do?
The main job of a probate lawyer is to walk with you throughout the entire probate process. A probate lawyer is a representative for everyone involved including the administrators of the estate and any other family members that are interested in the distribution of the deceased's will. Probate lawyers have valuable experience in dealing with issues regarding any outstanding debt, federal and state laws, and all of the other important facets of executing a will. A probate lawyer's expertise and attention to detail will offer great peace of mind in knowing that you are handling the entire process both efficiently and legally. 
Probate lawyers can also assist in the creation of a trust or will preceding your death. Having these documents in place before your death is the best way to be sure that your wishes are carried out after your passing.
Why Should I Hire a Probate Lawyer?
Although hiring a probate lawyer is not a requirement in most states, it is always a good idea. A probate lawyer will be able to walk you through the probate process with ease. This is especially helpful during a time of grief that is full of emotion and tough decisions. An expert in probate law will ensure that the deceased's will is in order. They will also assist in settling any outstanding debt or legal matters.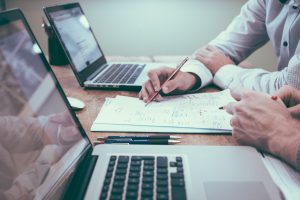 Probate lawyers also eliminate any oversight on your part as you work through the probate process. They offer valuable insight into the situation. A probate lawyer is also very helpful in interpreting confusing legal documents that would otherwise be incredibly frustrating.
A probate lawyer is familiar with both the federal and state laws surrounding probate and the settling of a will. Because of this, you can have confidence in knowing that the settling of your loved one's estate completely legal.
Can I Handle the Probate on My Own? 
Technically, yes. Heirs to the estate can legally handle the probate process on their own. However, this is very unwise. There are many laws which you must observe during the probate process including real estate laws, tax laws, and probate laws, just to name a few. Oversight in any of these areas will have ramifications on the heir, creating a tense situation which is completely unnecessary. 
In addition to the legal matters, handling the probate process as an heir may lead to stress between family members. During an already difficult time, it is wise to bring in an outsider to eliminate any other hurt that may occur between the loved ones of the deceased.
Is a Probate Lawyer Necessary When There is a Will?
It is always a wise idea to have a will in place. If your loved one had a valid will, the probate process will go a lot more smoothly. In this situation, a probate lawyer will be able to advise the administrator of the will as well as the beneficiaries on any legal matters that may arise.
When an official will is in place, a probate lawyer will also be responsible for accomplishing tasks dealing with life insurance, real estate taxes, and securing the deceased's property. These tasks are both overwhelming and time-consuming. A probate lawyer ensures that all aspects of the process are taken care of. This allows you to focus on what really matters during this trying time. 
Should You Hire a Probate Lawyer When There is No Will?
Although it is ideal to have an official will in place before passing, this is not always possible. If your loved one did not have a valid will in place before their death, there are state rules which govern how the remaining property will be distributed. In this situation, a probate lawyer will assist the administrator of the will in abiding by all state laws during the process. A probate lawyer will also assist in establishing the legal estate administrator. Handling this process through a probate lawyer will eliminate uncertainty between family members and loved ones.
Is a Probate Lawyer Worth the Investment?
Probate lawyers are most certainly worth the investment. Working with a probate lawyer while you are alive will ensure that your wishes are carried out upon your death. Establishing your written wishes through a probate lawyer will also provide your family with comfort and less stress upon your passing.
Hiring a probate lawyer while you are in the process of settling a loved one's estate is a wise idea. Although it is an investment, it will help you in avoiding costly legal errors. Probate lawyers assist the probate process by taking care of the small (and also larger) issues that may slip through the cracks.
How is a Probate Lawyer Paid?
Each probate lawyer has their own method of charging for their work. There are a few billing options including hourly billing, a flat fee, or a percentage of the estate's overall value. It is wise to conduct research when deciding which probate lawyer to work with to be sure you are getting the most value for your investment. 
Although experienced probate lawyers may charge a higher rate, they are typically much more efficient in completing the probate case. Because of this, hiring a probate lawyer that specializes in this area may actually save you money in the long run.
What Should I Bring to the Probate Lawyer?
When you meet with the probate lawyer for the first time, it is wise to bring the correct documentation necessary to start on the probate process. Failure to bring the correct paperwork will result in unnecessary and frustrating delays. The probate lawyer you decide to work with will provide you with a detailed explanation of the documents they need to start working on your individual case. However, here is just a general idea of the items that they may require.
A

Death Certificate

is necessary to begin the probate process.  This certificate is usually available within a month of the deceased's passing. Although you may schedule the initial meeting with a probate lawyer before receiving this certificate, they will not be able to begin the official work. In addition to this, it may be wise to wait several weeks after your loved one's passing so that you are able to think clearly during the important legal meetings required during the probate process.

Important Addresses

including those of all the relatives of the deceased are necessary to complete the probate process. Although it may be tricky to find these addresses, it is an important part of the legal process of notifying the living relatives.

Banking Information

including all the statements for all remaining bank accounts, IRAs, and CDs. Simply bringing the most recent statement will be sufficient. However, you may need additional information at a later date.

The

Official Will and Trust

are necessary documents in the probate process. Several states require that the official will is deposited within a set amount of time following a death. A probate lawyer will assist you in the process.

Additional Information including a thorough list of assets (property, vehicles, investments, etc.) and important documents. It is better to have too much information than too little. The probate lawyer will assist you in determining which documents are important to keep during the probate process.
How Do I Find a Probate Lawyer?
Finding a probate lawyer can be an overwhelming task during such a trying time. Because of this, it is wise to do your research before you need to make the decision. If you have a law firm that you have worked with in the past, contact them to see if they handle probate law. Even if that is not one of their specialties, they will be able to suggest other experienced probate lawyers in your area. 
Ask Questions
When you find a probate lawyer, be sure to ask plenty of questions before you hire them for your case. Because this is such an intimate situation, you need to be confident in their abilities and comfortable discussing important matters. Ask the probate lawyer how many cases they have handled previously, how they charge their clients, and how long it will take them to complete the process. There are many other questions you can ask your probate lawyer depending on your unique situation. It is always wise to ask any question that comes to mind before making this important decision.
Conduct Research
As with any big decision, it is also wise to conduct thorough research. Researching a probate lawyer in your area is relatively simple. Reading online reviews of their law firm through platforms like Google is an excellent way to hear what their former clients have to say about their experiences. 
Word of mouth is also a powerful tool. Ask around to see if your friends or family have a probate lawyer they would suggest. Oftentimes, real-life reviews will give you a better insight into what you can expect when working with an individual probate lawyer than meeting with the lawyer will.
Final Thoughts
Probate law is a complex and confusing field. Because of this, it is wise to hire a probate lawyer that is an expert in the field. Gary Crews is an accomplished Tulsa probate lawyer. He takes great pride in navigating through the probate process with each of his clients. Hiring an experienced probate lawyer like Gary Crews will ensure that the entire probate process is efficient and economical. A probate lawyer should be dedicated to your probate case and highly responsive to your needs during this time. Those are just a few of the ways this Tulsa probate lawyer sets himself apart. 
If you are looking for an estate planning lawyer or probate lawyer in the Tulsa area, Gary Crews is here for you. With over 20 years of experience, you can be sure that your probate case will be addressed with the greatest detail. Click here for more information about hiring Gary Crews as your probate lawyer.