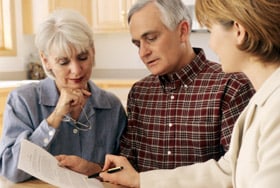 22 Apr

I'm Starting To Take Things Personally…
…With Personal Injury Law, that is.
Though my client base spans across different industries and professions, the common thread is the desire to obtain the justice they deserve. My responsibility as an attorney is to assist clients with obtaining justice and/or compensation through client counseling, advocacy, legal advice, and sometimes oral arguments in court.
Personal injury cases are no different.  Negligence or wrongdoing, of a company or another person, affects more people than the average person may be aware of.  The need for representation in these cases are imperative.
You don't deserve to cover the costs and endure the pain and suffering.  Call us to discuss the following cases:
Common Personal Injury Cases:

Automobile accidents
Wrongful death
Back, neck, and spinal cord injuries
Insurance disputes

Other Personal Injury Cases:


Oil Field Injury
Truck driving injury
 Auto Accidents
Brain Injury
Train Accidents

Negligence and Liability Settlements:


Nursing home injuries
Contractual/Business dispute
Step One in obtaining justice is to have an initial meeting to evaluate the case.  We will then identify all issues that make up the larger problem and examine each issue through research.  We will then build a strong case to obtain the justice and/or compensation you deserve.
As always, we offer our clients the up-most respect, loyalty and confidentiality to protect their best interests
Call us any time to discuss your case.