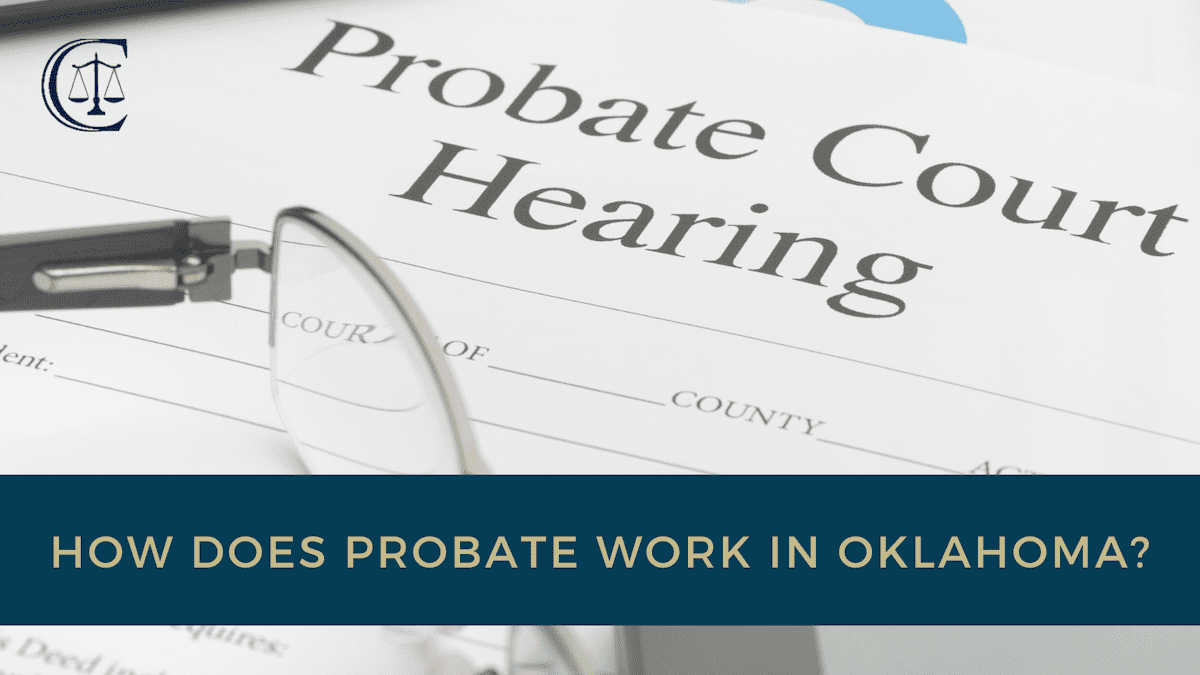 28 Feb

How Does Probate Work In Oklahoma?

Probate is the court-supervised process of administering an estate, determining the validity of a will, and identifying the heirs upon someone's passing. Because probate can be a complicated process, it is important to work with a lawyer.
What is Probate?
The probate process can be complicated and complex. There are many aspects of probate including settling the individuals' outstanding debts, distributing the assets to the rightful heirs, and paying any taxes that are owed.
Understanding the Oklahoma Probate Process
The first step in the probate process is to determine whether probate is really necessary. In some cases, this process can be conducted through a small estate affidavit or trust administration instead.
If probate is necessary, we will begin to guide you through the process, ensuring that goes as smoothly as possible.
Filing a Petition
The probate process in Oklahoma begins with the filing of a petition. This document is filed with the court and asks for authority to administer the estate. The person who files this document is called the Petitioner.
Appointing A Personal Representative
Once the Petition has been filed, a Personal Representative will be appointed by the court and the heirs will be identified. The PR will be responsible for settling the decedent's debts, distributing assets, as well as paying any taxes that are owed.
If there is a will, it will need to be presented to the court as well. The Personal Representative named in the will typically take on this role unless there is a good reason not to appoint this person. If there is no will, or if it is found invalid, then state law will dictate who becomes the Personal Representative.
Notifying Creditors
The Personal Representative will also need to notify creditors of the death and provide them with a copy of the petition. This allows them to make a claim against the estate.
Settling the Estate
Once all of the necessary steps have been taken, the Personal Representative will settle the estate. This can take some time and may require taking legal action to recover assets or pay debts.
The probate process can be complicated and overwhelming. If you are facing this situation, it is important to work with an experienced lawyer who can guide you through every step of the process.
How Long Does Probate Take?
On average, the probate process in Oklahoma can take up to one year. However, it often goes much faster than that – depending on the circumstances surrounding your case. We will work diligently to get everything settled as quickly as possible so you can move on with your life.
Can You Handle Probate Without a Lawyer?
While it is possible to handle probate without a lawyer, it is often not advisable. There are many complexities involved in both administering an estate and making sure that all legal requirements are met.
Working with a lawyer will ensure that everything goes smoothly and that no mistakes are made which could lead to costly legal challenges down the road.
If you have any questions about probate in Oklahoma, please reach out to our team. We would be happy to help you navigate this difficult process.