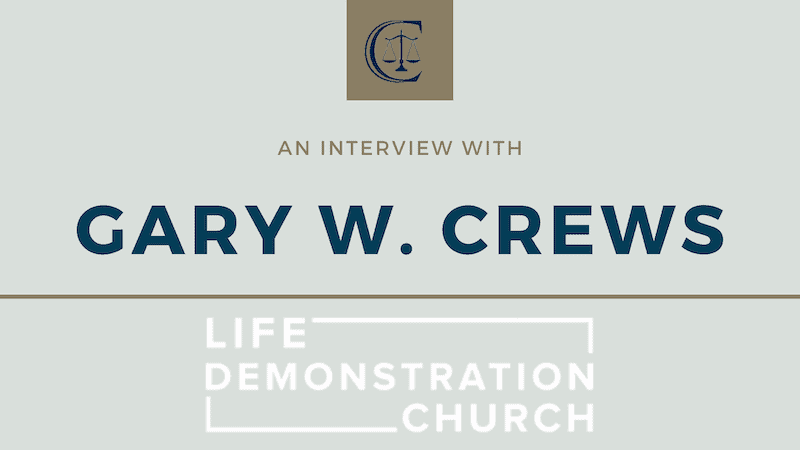 18 Sep

An Interview with Life Demonstration Church

In today's blog post, Gary takes a minute to chat with Life Demonstration Church, a Broken Arrow church. Keep reading to learn more about how we partner with churches like Life Demonstration Church to help protect their best interests as they continue to grow.
Learn More About Life Demonstration Church
Gary: Tell us a little bit about your church.
LDC: Life Demonstration Church is a smaller, family-based non-denominational Christian church in Broken Arrow, OK.
Gary: How long have you been a church?
LDC: We were established in 2002.
Gary: What has been the biggest impact of COVID-19 on your congregation?
LDC: We have actually grown! We only closed our doors for the mandatory 4 weeks but were still streaming services online during that time. Our online audience has grown, we've had record amounts of visitors since our door reopened. We've had great attendance from visitors from other churches simply because we were open and their church is still closed.
Gary: How has our law firm helped you in establishing your church and dealing with legal issues along the way?
LDC: Gary has assisted with all of the legal aspects of our church since it's inception. From our structure and formation as a non for profit and obtaining our 501(C)3 tax-exempt status, to the sale and purchase of properties and everything in between (which is a lot!), we don't make a move until we consult with Gary. Knowing Gary is in our corner gives us peace of mind and helps us to keep our focus on the people, not unfamiliar legal matters.
Gary: Are you having any special events during this time?
LDC: Nothing special to speak of, but in light of other churches that are still closed, we have restarted all the ministries that we would normally have going in the fall. Ladies Small Group, Men's Fellowship, all classes and services have resumed. We have also started an additional class just because people are asking for more ways to connect.
Gary: How can people contact you?
LDC: People can learn more about Life Demonstration Church at lifedemonstration.com, on Facebook, by calling (918) 344-8999, or drop in and visit on Sunday at 10:00 @ 1200 S. Olive in Broken Arrow.
Gary W. Crews, PLLC is so thankful for the opportunity to partner with ministries like Life Demonstration Church. By advising them on legal matters, we help them focus on their mission and ministry, knowing that the legal side of things is set up for success.