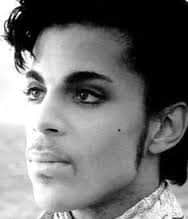 20 May

5 Lessons To Learn From Prince's Estate

Unless you have been living under a rock the last month, you know that millions have been mourning the loss of Prince. The world was even more shocked to find out he never executed a Will.

Though many lawyers handled his business affairs, he passed away before establishing an estate plan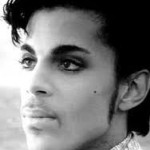 and executing a Will. Inevitably, this sparked a battle between siblings, half siblings, and many other family members who are now trying to acquire the singer's assets.
Several unreleased songs were kept in a vault, as well as many other non-monetary assets. The value of the unreleased songs potentially have a higher value than the millions of dollars in the bank!
As an estate planning attorney, many of us preach about the importance of an estate plan for several reasons. If nothing else, take a few key points from this lesson that Prince's family had to learn the hard way.
5 Things We Learned From Prince's Estate:
1. Your Assets will be allocated regardless – When a person dies without a Will and/or estate plan, a judge will appoint someone to personally handle the allocation of assets. Everything you leave behind will be divided according to a complicated plan determined by the state. You would be surprised how the details are almost always very shocking.
2. You leave a burden on your family – Dying without a Will leaves most families with no choice other than hiring an attorney and executor and the fees add up fast! You may not be a millionaire like Prince, but all of your bank accounts, passwords, and intellectual property still have to be sorted out. The process can be lengthy and complicated.
3. It is never too early to plan your estate – Everyone has a unique situation regarding estate planning. Some people prefer a good friend or distant relative to be a beneficiary. I work with many blended families with various unique situations. In any case, you must create a Will to appoint a beneficiary or executor. This information, including exclusions, needs to be clearly articulated. Additionally, creating an estate plan allows you to reduce or eliminate estate tax, inheritance taxes, or income taxes. Also, having a living trust avoids probate and allows the distribution of the estate to remain private upon your death.
4. The flood gates will open – Dying without a Will and/or estate plan opens the door for many people, outside of your family, to claim a right to your assets. Just like in Prince's case, this includes former/current business partners, undisclosed children, mistresses, etc.
5. Now is the time – People often think they don't need an estate plan until major life events, such as purchasing real estate or having children. Even before these major life events take place, a sudden death can leave your family in the complicated process of trying to sort out your estate.