Tulsa Experienced Estate Planning Lawyer
Regardless of your age or what your assets consist of, it's never too early or too late to start your estate planning. Estate planning is simply the process of deciding what will happen to your property, belongings, and financial assets after you pass away.
It ensures that your wishes are respected regarding how your estate is distributed and helps increase the probability that it will be done quickly and with minimal costs. This also ensures that your loved ones are financially secure after you pass away.
When it comes to creating a will, trust, or estate plan, it's important to work with a Tulsa experienced estate planning lawyer. I am Gary W. Crews, a qualified and experienced Tulsa attorney, who can provide the guidance you need to make sure that your wishes are respected and that your loved ones are provided for.
There is enough for you to worry about with day-to-day life so let me take on the burden of estate planning for you.
Tulsa Experienced Estate Planning Lawyer Services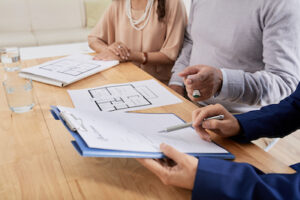 I understand that each family's situation is unique, and my goal is to use my experience to craft an estate plan tailored to your specific needs.
I will provide advice and attorney services on a wide range of topics including but not limited to:
Tulsa Will Writing

Tulsa Trusts

Tulsa Probate

Tulsa Charitable Giving Options

Tulsa Asset Protection Strategies

Tulsa Asset Transfers

And More
In addition to estate planning, I can also help you with business law, elder law, oil and gas law, and personal injury law. No case is too big or too small, I am here to make sure that you get the legal advice and services that you need. Don't wait to get experienced and professional help with your Tulsa estate planning.
Gary Crews Law Is Tulsa's Experienced Estate Planning Lawyer
I am proud to have more than 20 years of experience in estate planning law, so you can be confident that I will provide the advice and services you need in order to create an estate plan that accurately reflects your wishes. I understand that estate planning can be a difficult process, but I am here to help every step of the way.
When it comes time to make decisions about your own estate plan or the future of a loved one's estate, I am committed to providing clients with the highest quality legal representation available.
I have a long history as a successful and experienced estate planning lawyer in Tulsa. I will take an individual and personal approach to each and every case.
My goal is to make sure that your estate planning process is as stress-free and straightforward as possible. Let me provide you with the expert guidance needed to ensure that your wishes are respected and that your loved ones will be provided for in the future.
Contact me today to schedule a free consultation. I look forward to assisting you as an experienced lawyer with all your Tulsa estate planning needs.