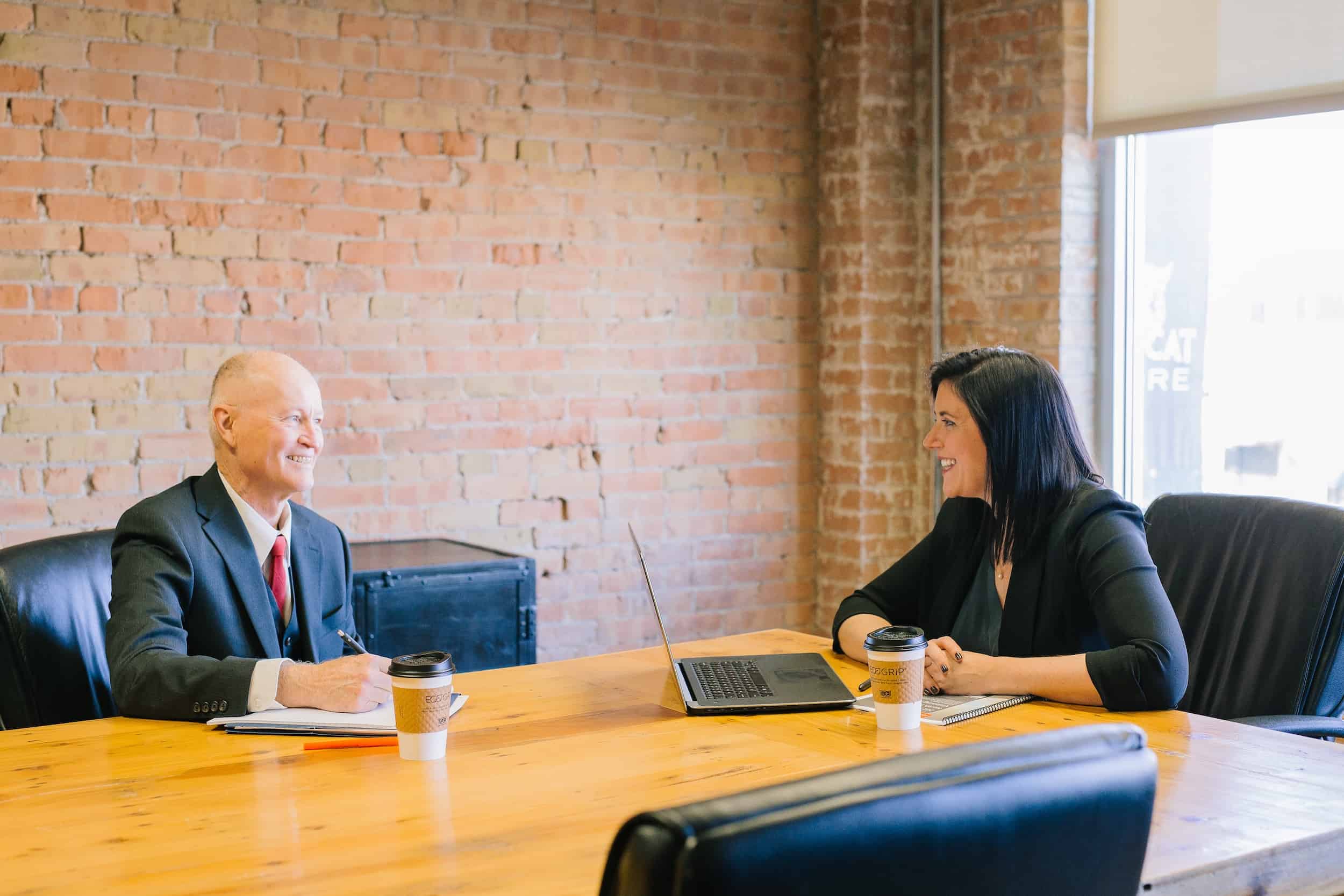 28 Jan

Tulsa's #1 Business Lawyer

When you are working with a lawyer, it is important that you are working with one who specializes in the type of law you require. This is especially important when it comes to business and corporate law. Failing to work with Tulsa's #1 Business Lawyer can lead to costly lawsuits, illegal business proceedings, and loss of income. Gary Crews works hard to provide top-notch legal advice to business owners in the Tulsa area.

What are the qualities that set Gary Crews apart as Tulsa's #1 Business Lawyer? There are many qualities that set Gary W. Crews apart from other lawyers in the area. With over 30 years of experience in corporate and business law, Gary Crews provides business owners with easy-to-understand legal advice for any situation in which they find themselves.

In addition to the many years of experience, Gary Crews has in the practice of business law, he also maintains a strong dedication to qualities such as loyalty, respect, and dedication. These character traits have earned him the title of Tulsa's #1 Business Lawyer.
Qualities of Tulsa's #1 Business Lawyer
When a business owner is searching for a lawyer to represent their company, there are many things to take into account. Investment, experience, results, and personality all play a role in their decision. Gary Crews continues to strive for excellence even after over 30 years in the industry. The qualities listed below are just a few of the many reasons he is known as Tulsa's #1 Business Lawyer.
Experience in Corporate and Business Law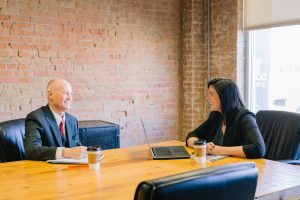 Experience is important, especially when dealing with complex legal matters involved in corporate and business law. Tulsa's #1 Business Lawyer, Gary Crews, boasts over 30 years of legal practice. During this time, he has helped individuals with businesses of all sizes with almost every legal matter possible.
This experience allows him to focus on each of his clients and provide them with legal services that are both effective and efficient. His lengthy career in business law provides him with the ability to explain legal matters in a way that is easy to understand even for an individual with no legal background. This is invaluable when your business is at stake.
Loyalty and Dedication to Each Client
As Tulsa's #1 Business Lawyer, Gary Crews believes in loyalty and dedication to each client who puts their trust in his legal expertise. He strives to treat each client with respect, treating them as individuals not simply as a case. By getting to know each client on a personal basis, Mr. Crews is able to use a unique approach to business law that best suits their needs and personality. 
This loyalty and dedication is apparent through the ever-growing list of long-lasting clientele. Clients of Tulsa's #1 Business Lawyer have found great success by working with Mr. Crews for all of their legal needs. This leads them to contact him as soon as a new legal predicament arises.
Additionally, the law practice of Gary Crews continues to grow at an astonishing rate because of the referrals of past clientele. This speaks volumes for both the character and the expertise of Mr. Crews.
Clear and Concise Communication Style
As we touched on previously, the extensive legal experience of Tulsa's #1 Business Lawyer enables him to communicate legal matters in a way that is easy to understand. In addition to his clear communication style, Mr. Crews and his team maintain communication with each of their clients on a regular basis, updating them on the status of their project.
Another aspect of this quality which clients of Gary Crews have come to love is the responsiveness of his legal practice. When a client reaches out with a question or concern, they can be sure to receive a response in an expedient manner. This ease of accessibility can provide great relief during a stressful legal case.
Excellent Reputation
Although the accomplishments of Tulsa's #1 Business Lawyer speak volumes, the reputation he has built throughout Tulsa is what truly sets him apart. Both legal experts and clients regard Mr. Crews as one of the most trusted lawyers in Oklahoma. His reputation extends throughout the United States thanks to thousands of individuals who have had the privilege of partnering with him for their legal needs. 
The knowledge that Mr. Crews is a man of his word and has helped many clients successfully navigate legal matters is highly advantageous. Working with Tulsa's #1 Business Lawyer is an incredible investment in the future of your business.
Why is a Business Lawyer Crucial to Success?
Every business, regardless of their size, should have a business lawyer who they can contact as needed. Although you may not be facing a legal crisis currently, working with Tulsa's #1 Business Lawyer can help to prevent future incidents from occurring. Having an experienced business lawyer is crucial to the growth and success of your business.
Reduce Exposure to Legal Risks
When you work with Tulsa's #1 Business Lawyer from the conception of your business, you greatly reduce your exposure to legal risks. There are many documents, rules, and legal stipulations that must be followed. In today's culture of "side gigs" and hobbies that create profit, it can be easy to get caught up in a messy legal situation.
If you are making money in any way, you have a business. That being said, it is wise to establish your business legally by working with Mr. Crews. By filling out the proper documentation during the initial stages of your business, you reduce the potential for serious legal ramifications down the road.
Protect the Future of Your Business
In many cases, business owners start a business not knowing if it will actually succeed. This is often done as a collaboration or partnership between friends or family members. However, what happens once you start making a real profit through your business efforts? Although you always hope for the best-case scenario, businesses often disintegrate due to miscommunication or disagreements between partners.
When you work with Tulsa's #1 Business Lawyer, Gary Crews, to legally establish your business, you are protecting the future of your business. In addition to protecting the profits you have worked so hard to earn, you will also be protecting your relationships with friends and business partners.
Protect Your Personal Assets
If you start a business that is not legally established, your personal assets are at stake! Failing to proper the appropriate documentation or licenses can result in legal ramifications that affect not only the future of your business but also the can have a grave impact on your personal life.
Gary Crews works with business owners at all stages of their business plans to ensure that you are protecting both your business and your personal assets.  
Saves Money, Time, and Frustration
Although many legally binding documents may seem simple to fill out, this is usually deceptive. Drafting legal documents and understanding the ramifications of your legal decisions in business often causes great frustration.
Working with Gary Crews, Tulsa's #1 Business Lawyer, can save business owners money, time, and unnecessary frustration. In addition, you can rest easy in knowing that every aspect of your business is completely legal. Creating effective, efficient, and legal businesses throughout Oklahoma is one of the ways that the team at Gary Crews Law continues to serve their community. 
Establish Strategies for Success
Tulsa's #1 Business Lawyer, Gary Crews, takes a unique interest in each one of his clients. For a business owner, this means that he will work with you to establish strategies that will help you succeed. By taking the time to learn the priorities of both you and your business, Mr. Crews becomes a supporting member of your team.
If you are facing a change of any kind in your business including things like a new product launch, offering a new service, or changing the structure of your business, it is crucial to contact Tulsa's #1 Business Lawyer. Working with a business lawyer in the planning phase of your business, not the reactive phase, is the best way to ensure optimal success for your endeavors.
Working with Tulsa's #1 Business Lawyer
As Tulsa's #1 Business Lawyer, Gary Crews has the opportunity to work with business owners of both large corporations as well as small start-up businesses. This wide array of experience and exposure to a multitude of legal cases provides him with valuable knowledge.
Gary Crews specializes in corporate and business law services including, but not limited to, the following: 
Nonprofit Corporations

Trademark & Licensing Agreements

Business Consulting

Copywriting

Mergers & Acquisitions

Business Planning & Valuation

Buy/Sell Agreements

Nonprofit Tax Exemptions

Business Transactions

Creation of By-Laws
By establishing a working relationship with a business lawyer, you are providing your Tulsa business with every advantage for success. In addition to protecting the future of your business, you are also able to protect your personal assets and your reputation. 
Whether you are in the beginning stages of starting your business, or you are facing a messy legal case, Tulsa's #1 Business Lawyer can help you. Mr. Crews provides a free legal consultation for anyone interested in need of legal advice or guidance. Contact Gary Crews using the information found at this link to learn how he can assist you with all of your legal needs.