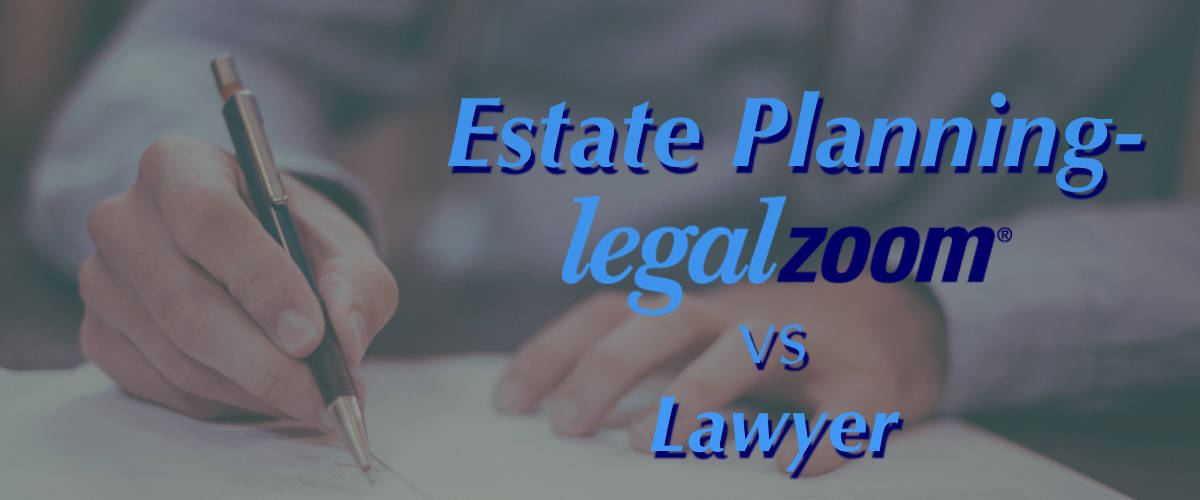 03 Nov

LegalZoom vs Lawyer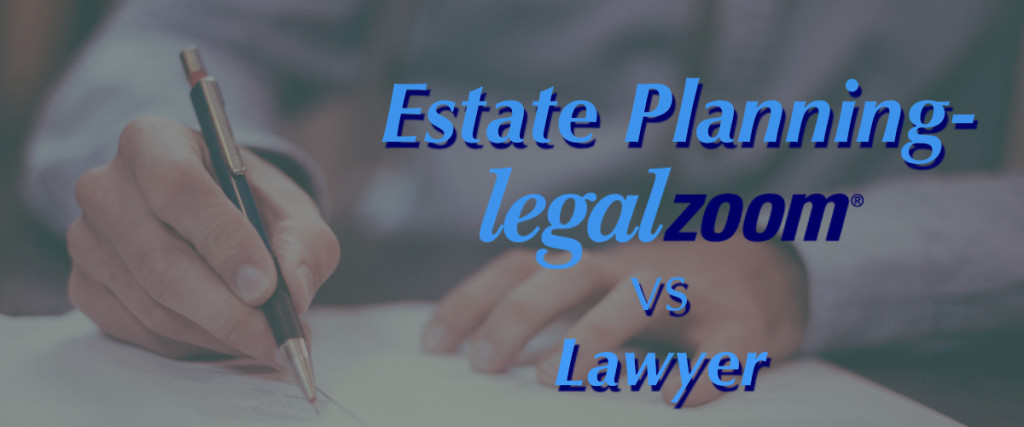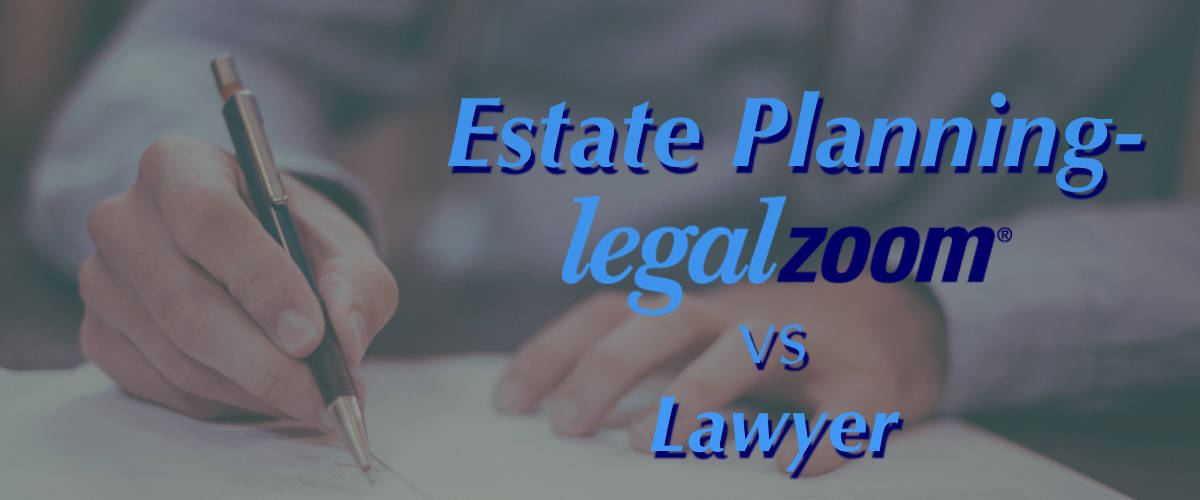 Sites like LegalZoom and Rocket Lawyer are readily available these days for those quick fix documents and "expert" legal advise that people are looking for.
They try to lure you with a cheap product and a process that takes less than half an hour to complete.
They try to assure you with testimonials of customers professing that their product has given them "peace of mind."
They provide you with a portal that gives you a "general understanding of the law" even though the information it contains is "not guaranteed to be correct, complete or up-to-date."
They suggest that the document you get from their company will be just as effective as one an attorney creates by garnering endorsements from famous lawyers like Robert Shapiro.
In short, despite a disclaimer that their document preparation services are not a substitute for the advice of an attorney, they try to convince you that the advice of an attorney is simply not necessary.
Why You Need A Professional For Your Estate Planning
In estate planning, one size does not fit all. Over the years, I have found that no two families are alike. Each family has unique issues and online documents often do not address those issues. If your issues are overlooked or ignored, your estate plan will not work the way you intended.
Most online documents lack the proper customization you need to address these overlooked or ignored issues.  For example, when you begin the online document process, the software will ask you for basic information such as who you want to serve as your children's guardian under your Will. After careful consideration, you determine that you want your sister and her husband (your brother-in-law) to serve as co-guardians of your children under your online Will.
After completing and signing your Will, you think your children will be properly cared for if something happens to you. However, do you want your brother-in-law raising your children if he and your sister get divorced or if your sister passes away? As a named co-guardian, your brother-in-law can present a strong case to the court that he should raise your children pursuant to the Will. Although it was your intention for him to raise your children with your sister, the only Will does not address what happens upon death or divorce.
An estate planning attorney will be able to recognize this co-guardian issue and will implement the appropriate contingency in your Will that would remove him as guardian upon your sister's death or divorce. If you use online documents to name your children's guardian, you might be unaware of this issue or unable to customize your documents to address that concern.
Power of Attorney
A lack of customization with online documents might cause the inclusion of wrong provisions in your documents. One essential estate planning document is the financial power of attorney (POA). This document allows your designated agent to make financial decisions for you on your behalf. A POA usually contains large amounts of standard boilerplate provisions that can be confusing to some people and may not be applicable to your situation.
For example, buried in your online POA might be a provision that allows your agent to make unlimited gifts to anyone. For some, unlimited gifting might be necessary. For others, unlimited gifting simply gives your agent a wonderful opportunity to deplete all of your assets. Unfortunately, elder abuse is very common and it's usually done by those who are appointed as POA.
Online document providers are not attorneys and do not counsel and recommend what provisions you should have in your documents. Online providers do provide an option for you to consult with an attorney. Will that attorney practice near you and be available to meet with you face to face? Will you be able to select an attorney that has the experience in estate planning that you need? And did they mention there will be the additional attorney fees?
Do-It-Your Estate Planning Is Not Worth The Risk
Attorneys do more than draft a document. They advise you on the best way to protect your family and preserve and distribute your assets according to your wishes.
Yes, the advice of an attorney costs more upfront. But eighty percent of people who fill in blank forms to create legal documents do so incorrectly, in the end costing them way more than their do-it-yourself planning cost in the end.  Are you willing to take the risk?  Give us a call today at 918-493-3360 for a face to face meeting and custom estate plan.